More than 10 years experience​
Ecosphere is a wholly South African owned, independent environmental management services company based in Gauteng. We aid in environmental compliance where anthropogenic activities encounter the natural environment and design environmental sound solutions for our clients in the mining, municipal and industrial sectors.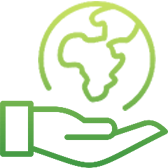 Environmental Monitoring and Compliance
Our dynamic and diverse team comprises of environmental specialists who are qualified environmental managers with key academic focuses on biochemistry, ecology, geohydrology, geography, geology and zoology. We are passionate about environmental management and the application of our various skill-sets in mitigating anthropogenic impact on the environment.
What makes us different?
Ecosphere is not only an environmental consultancy but also takes into account engineering practices to ensure sustainable and cost effective solutions to the challenges faced by developers and industry.
Get in Touch
Find us at the office
123 Hendrik Van Eck Boulevard, Vanderbijlpark, 1911